The East and The West
The West and the East have always held top spot when it comes to smoke shops. California and New York, often deemed trendsetters in the US, seem to be a breeding ground of cultural movements and new ideas. Artists and counter culture revolutionaries flock to these locations, making them pillars of culture and hot spots for history.
Back in the fifties, sixties, and seventies, the culture of the time revolved heavily around hipster and hippie aesthetics. Along with those in California, it was the New York smoke shop that practically birthed this culture, harboring iconic figures like those involved with the beat generation, various bebop jazz musicians, and numerous modern painters and sculptors.   
The Shrunken Head
Smoke shops are also commonly referred to as 'head shops'.  They evolved out of other types of shops such as candle shops and poster shops and soon became meeting grounds and distribution points for all things underground.
The origins of the term 'head shop' are a bit hazy. The most widely accepted origin story comes out of Denton, Texas around 1964. The smoke shop in Denton has gone through many alterations and changes in ownership. Originally it was called 'The Shrunken Head'. It's location is near the University of North Texas, which is primarily a music school. When the students and other customers would as the shop's owner about the name, he is quoted as responding, "when you come into my shop it will change your head.'
The New York Smoke Shop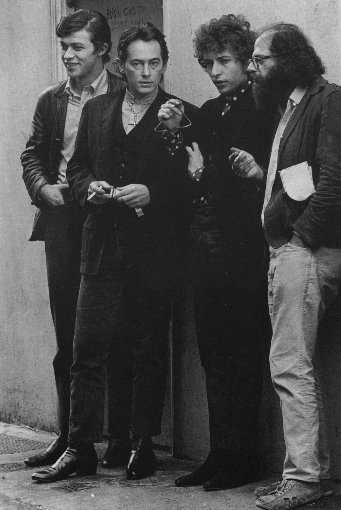 Jeff Glick opened the first New York smoke shop, aptly named The Head Shop, with his wife Betsy in May of 1966 at 304 East 9th Street. He sold various glass work products, such as pipes as well as other psychedelic style pieces such as mandalas, comics and paintings.
St Mark's Place was vibrant with the hipster and hippy culture. The New York smoke shop became a hot spot for all things underground, controversial, and cool. Independent comics and literature that most would deem too controversial to sell would find a home on the smoke shop shelves, and art, the likes of which would make history through its attachment to festivals like Woodstock, would make its debut on the head shop walls. 
Hippie Culture After Woodstock
By the end of the sixties people were flocking to St. Marks. Tour buses would divert their usual routes to pass through the area. Out-of-towners loved to catch glimpse of the long haired hipsters or hippies as they were now being called.
Woodstock exploded the hippie counter culture into the general populace. It was featured with more prevalence in films and television. After Woodstock, New York became a hippy Mecca. More and more the New York smoke shop was a common sight. 
People were making a living selling pipes and psychedelic art street side. Soon even delis and convenience stores were offering cheap knock off glass pieces. The New York smoke shop market was becoming saturated. Glassware was being outsourced, making its way into the United States from foreign manufacturers. The underground art which had flourished beneath the smoke shop's enabling embrace had branched out into mainstream media. 
Millenials as the New Market
Today it's not difficult finding some variant of a New York smoke shop on almost any street corner. They have become commonplace in most cities.  One doesn't even have to leave their home to find their next piece. Many smoke shops have moved online, shipping their products all around the world. 
Some companies don't even have a brick and mortar store. Glass blowers are able to reach customers directly, and companies like Ebay and Craigslist have made it possible for anybody with a computer and a little start up cash to create their own digital smoke shop.
It is truly a new era as far as this culture is concerned. The millenials are considered a new generation of the same counter culture spawned an raised from the fifties to he seventies. It is a smoke shop revolution.
New York Today
The New York city smoke shop culture continues to bloom. Smoke shops remain outposts of good atmosphere and progression. There is always going to be a desire for attention to detail and care for product when it comes to pipes. Smoking pieces contain a lot of importance for many people. They are central pieces to various rituals. Vaporizers are also adding new dimensions to smoke shop product lines. They are some of the most interesting and sought after products in the world at the moment.
New York is a strong symbol for culture in general. The New York smoke shop is an important piece of New York history. It stands as a symbol for underground culture and an attitude towards freshness and change. It provides high quality artistic pieces as well as a means of helping people better enjoy life. It will be interesting to see how the New York smoke shop continues to evolve and impact culture in the way that only it can.